Ambrose McDowell Communications
3 Ways A Content Creator Collaboration Will Boost Business
GUEST AUTHORS: Lauren McDowell and Amber Ambrose of Ambrose McDowell Communications. AMC is a team of content creators based in Houston that specializes in digital communications. Whether it's through blogs, newsletters, website copywriting, video scripts or social media, the team is skilled in strategizing and storytelling to get lasting results.
Why Does Your Company Need Content?
Maybe you want to increase sales. Or maybe you want to showcase thought leadership in a specific area.
The reasons for creating content—and the types you choose to focus on—are as varied as the company's goals.
Whatever content you decide to focus on, successful companies should be prepared to outsource at least some of it if you want to maximize value and investment.
Why? Here are just a few reasons to consider:
Gain Some Perspective With An Outside-Hire Content Writer
1. PERSPECTIVE
Outside Perspective Will Give You A Different Perspective


Get help to turn off the tunnel vision
It's hard to come up with an effective content plan for your own company.
The audience you're trying to reach doesn't typically know what you do, or why you're great, and when you're too close to the material to see the forest for the trees, sometimes that can lead to lackluster results.
A content creator is an outside source that can take an objective look into what you do or what you provide, who's buying, and how to help you reach the audience you want.
2. COST SAVINGS
Better Outcomes And A Brainspace For Your People
Brain drain is real, especially when a company's team is busy with day to day tasks.
It's *highly* likely that a content shop's retainer and project fees will cost you less than an in-house employee's salary, taxes and benefits.
Price should never be the number one consideration (you get what you pay for, after all), but for those with smaller marketing teams or a time-strapped marketing director, bringing on a team of content creators via contract is a great deal for your bottom line and your business growth.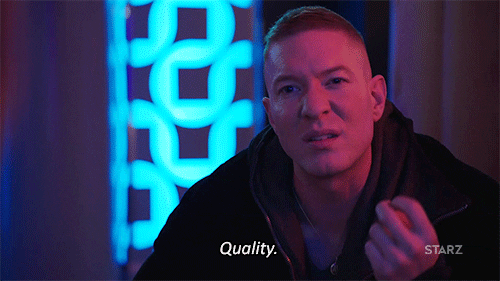 3. SPECIALIZED QUALITY
You Wouldn't Get Your Teeth Cleaned By A Lawyer, Would You?


Just as your company is excellent at doing what it does...
...content creators exist for essentially one purpose: making you look and sound good.
Specialists are able to complete tasks quicker, and typically have access to a well-curated network of freelance writers for a variety of expertise, styles and voices.
A good content company will have a good system, which means it's easy to keep things on schedule, on trend and on topic.
Thanks, Amber & Lauren! Read more tips from AMC content creators here and follow them on social media at Facebook and Instagram.
Content strategy is part of a good website build - Every aspect of Lovage Website Design is based on four principles - Communicating what your business does, who you do it for, why you are the right choice, and how customers can take next steps with you. Ready for this? We're here for you.
LOVAGE INC.
214-883-8374
hello@lovageinc.com